Language course
PhD students enhance their English skills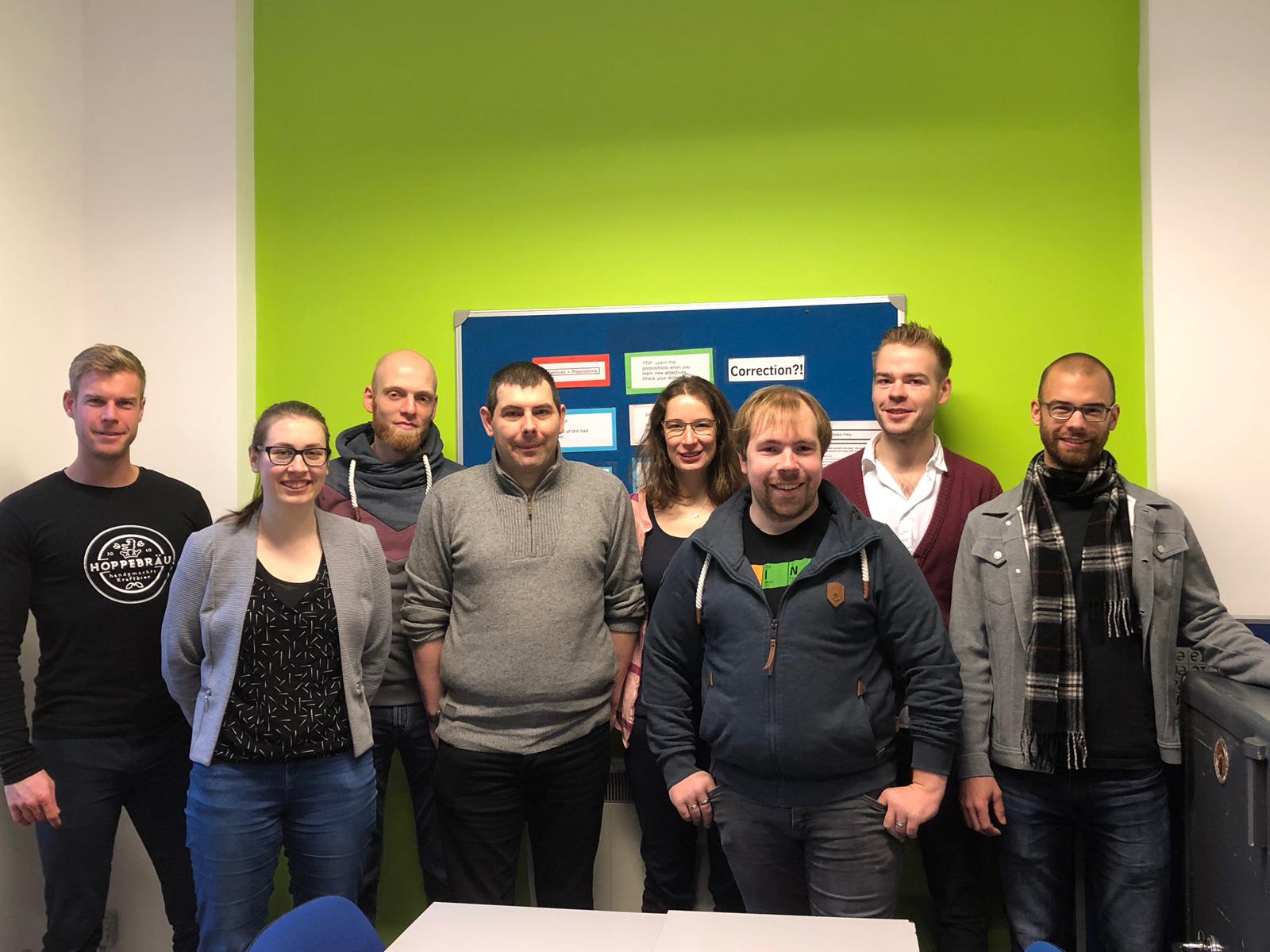 In February, 8 PhD students of both SFBs, SFB-TR87 and SFB 1316, attended a language school in London for one week. The focus of this week was "presenting in English". In small groups of 4 PhD students with one teacher each they learned a lot about structuring a successful presentation and delivering arguments clearly and convincingly. Besides studying English phrases for presentations and leading discussions, they also discussed rhetoric and body language. By giving many prepared and spontaneous talks in the class, they applied directly what they have learned.

During the week they deepened their knowledge not only in presentation skills, but also in British culture and literature by reading common novel paragraphs such as Oscar Wilde.

Besides the English workshop the group enjoyed the stay in London and went for example to the musical Alladin and visited the British museum and the Tate modern. All in all, it was a successful week and the Phd sstudents from Bochum, Aachen, Cottbus, and Paderborn are grateful for the opportunity and support by the SBFs for this workshop.