Activity for students
27.09.2018 - Photonik-Akademie at Ruhr-Univesität Bochum and INP Greifswald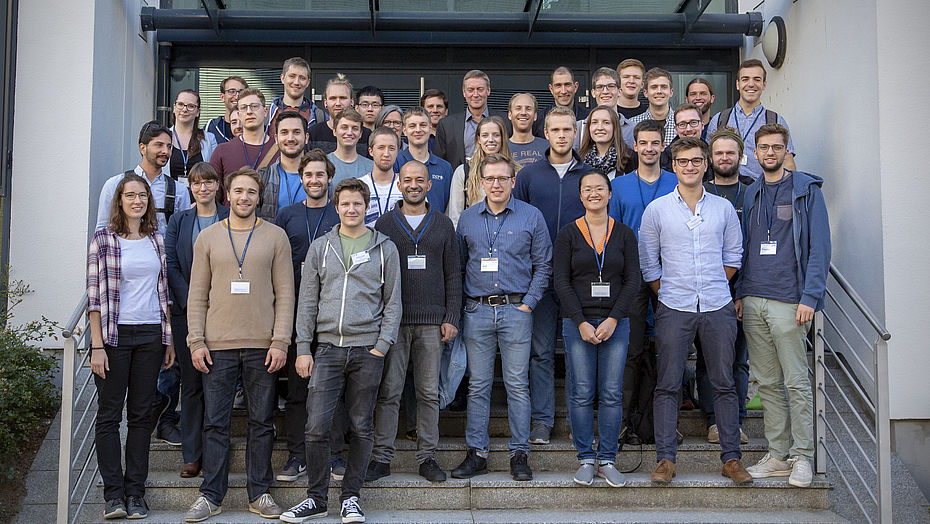 From 9 to 14 September, 29 MINT students from Germany and Switzerland were introduced to the application potential of plasma technology. The trip went to the laboratories of the Ruhr University Bochum, the INP Greifswald and the Dortmunder OberflächenCentrum "DOC", to the Fraunhofer IWS project group located there and to Cortronik GmbH in Rostock, an industrial partner.
This year, the joint academy of the Federal Ministry of Education and Research and the photonics industry was hosted by the Chair of General Electrical Engineering and Plasma Technology of the Ruhr University Bochum and the Leibniz Institute for Plasma Research and Technology e. V. in Greifswald.
For the students, the schedule was filled to the brim with information and exciting excursions. "I am very grateful for this eventful week," says Academy participant Ediz Herkert, who is studying photonic engineering in the Master's program at the University of Stuttgart. "On the one hand, we got to know the different areas in which plasma technology is used. On the other hand, we had the opportunity to establish contacts with companies and research institutions. The group of participants has also grown into a community during this week. "