General Public
07.01.2016 - Start der Vortragsreihe Alles Plasma mit Dr. Christian Maszl "Plasma to go"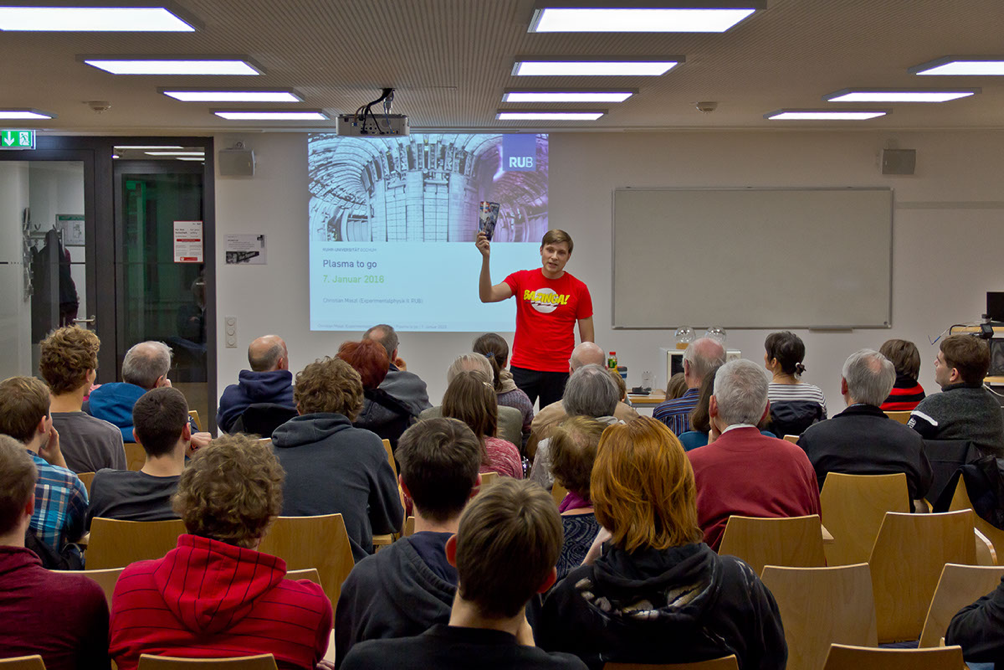 Im Veranstaltungscenter "BlueSquare" der Ruhr-Universität Bochum startete die neue Vortragsreihe "Alles Plasma!". Moderiert von Jun.-Prof. Jan Benedikt präsentieren ForscherInnen aus dem Research Departement Plasma aktuelle Forschung der interessierten Öffentlichkeit.
Den Anfang machte Dr. Christian Maszl mit seinem Vortrag "Plasma to go". In launiger Art und Weise wurde das Publikum auf einem Streifzug durch die Welt der Plasmen mitgenommen. Quasi im Vorbeigehen erfuhren die Leute wo uns Plasmen mehr oder minder versteckt im Alltag begegnen.